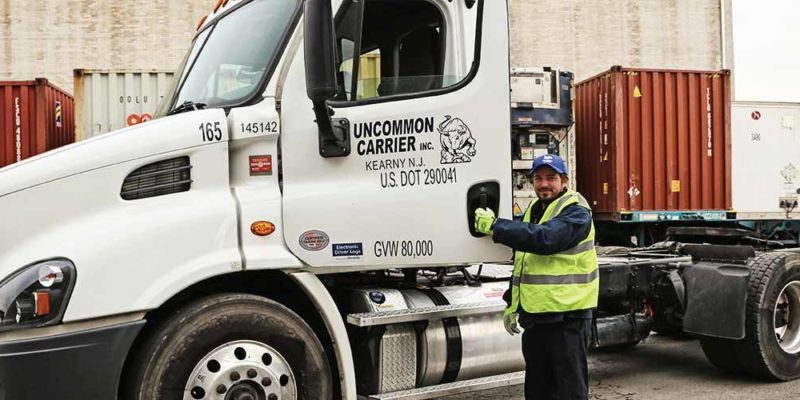 Dear Customers –
Thanks for being a partner with us at Uncommon Carrier & Uncommon Logistics.
Like you, we've been watching the news around the world as coronavirus leaves a trail of sickness and closures in its path. Everyone everywhere is impacted.
Many of us are being told to isolate ourselves by sheltering in place and cutting ourselves off from the outside world. This is a new and unexpected reality and we understand that this is not only physically isolating, but also impacts daily logistics and the business bottom line.
Currently, we will be continuing normal business operations as our team telecommutes. Until the period is behind us, we want to lock arms with you to push forward through the challenges ahead. Therefore, here is how we can offer help:
We have warehouse space available at two locations.
We've increased environmental cleaning and disinfection requirements in all our facilities and equipment.
We will work with you to make sure your product is secure. We will continue to service our customers by meeting their logistics needs with our promise to continue to be uncommonly reliable. Your cargo will continue to be picked up, delivered and/or stored until such time that there are government restrictions that will affect our ability to do so.
Our team is in constant contact with the Port Authority and will post advisory information on our website to keep you informed.
We are fully prepared to help you navigate potential shipping disruptions to your supply chain due to COVID-19.
And, more support will continue. In the coming days, we will find new ways to support each other personally beyond our standard business agreements.
Meanwhile, if you have specific needs that we can help you with or ideas on how we can help more, please send us an email at sales@uncommoncarrier.com.
Wishing that all of our partners, their employees, and families stay safe and healthy.
All our best,
The Uncommon Carrier & Uncommon Logistics Teams