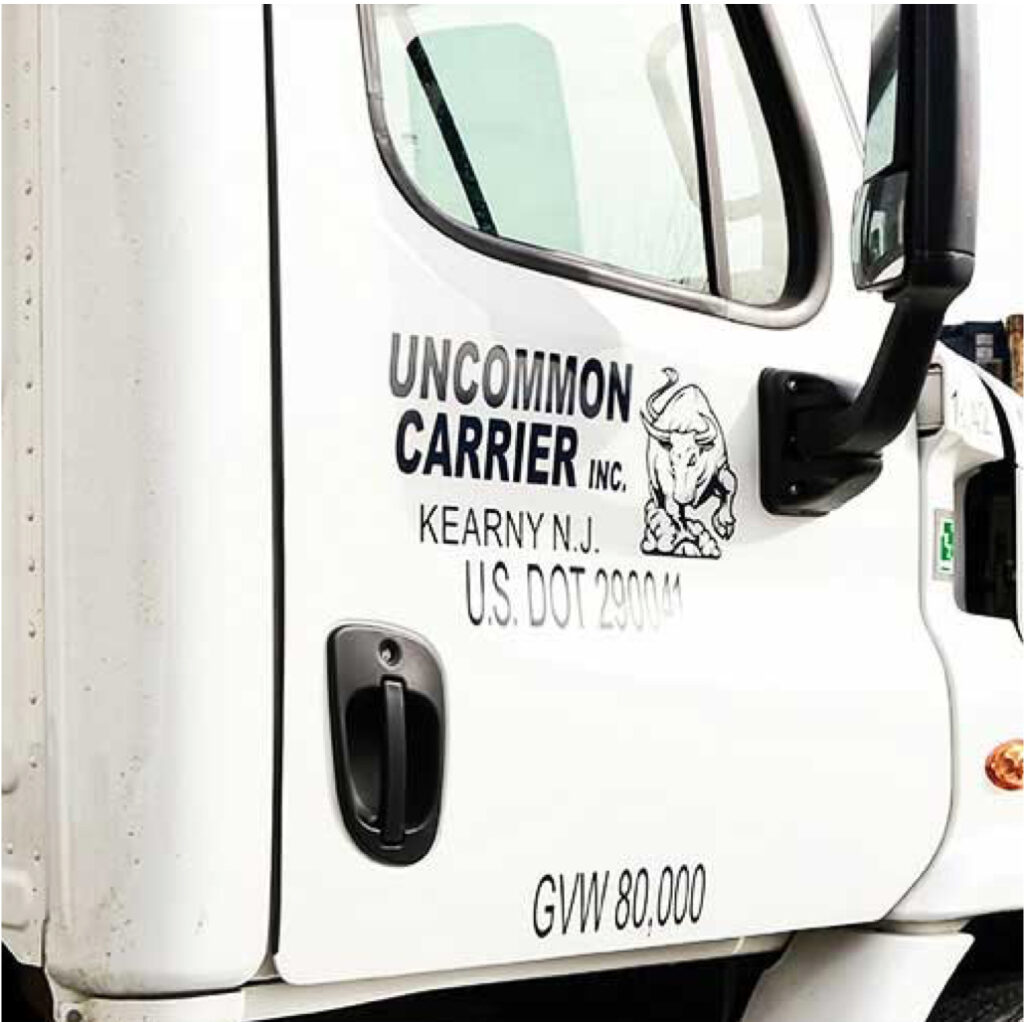 OUR VALUES
Established in 1982, Uncommon Carrier is a family-owned logistics provider located in Kearny, New Jersey. Through the years we have maintained one philosophy: to listen to customers' needs, create trust, develop loyalty, and provide benchmark-level services that are the envy of the logistics industry.
Delivering superior services has been vital to our successful growth. With a fleet of company-owned and-operated equipment, and strategically located warehousing facilities, we can offer our customers on-time, intact shipping and distribution services.
Uncommon Carrier has the capability to fulfill all of your warehousing and transportation needs. Personalized customer service, a pristine environment, and industry-specific technologies make Uncommon Carrier your logical choice. Through the diversified services we offer, we are uniquely qualified to handle all of your special requirements.
OUR MISSION & VISION
Our mission is to provide the highest quality professional trucking, warehousing, logistics, and intermodal services to our customers in the most consistent and efficient manner. Our commitment to personal service will be accomplished by effectively combining and managing our key resources: innovative personnel, experience, and the latest in technology. We strive to achieve extraordinary levels of client satisfaction by employing highly qualified individuals, and providing them with a challenging and rewarding work environment responsive to their needs for balance between their professional and personal lives.
Uncommon Carrier's vision is to achieve success and fulfill our responsibility to our customers, employees, and the general public. We earn customer confidence by providing helpful, proactive and superior services. We maintain a work friendly environment. We strive to assure the safety of the general public by employing trained and experienced, safety conscious team members. We accomplish our mission as a team.